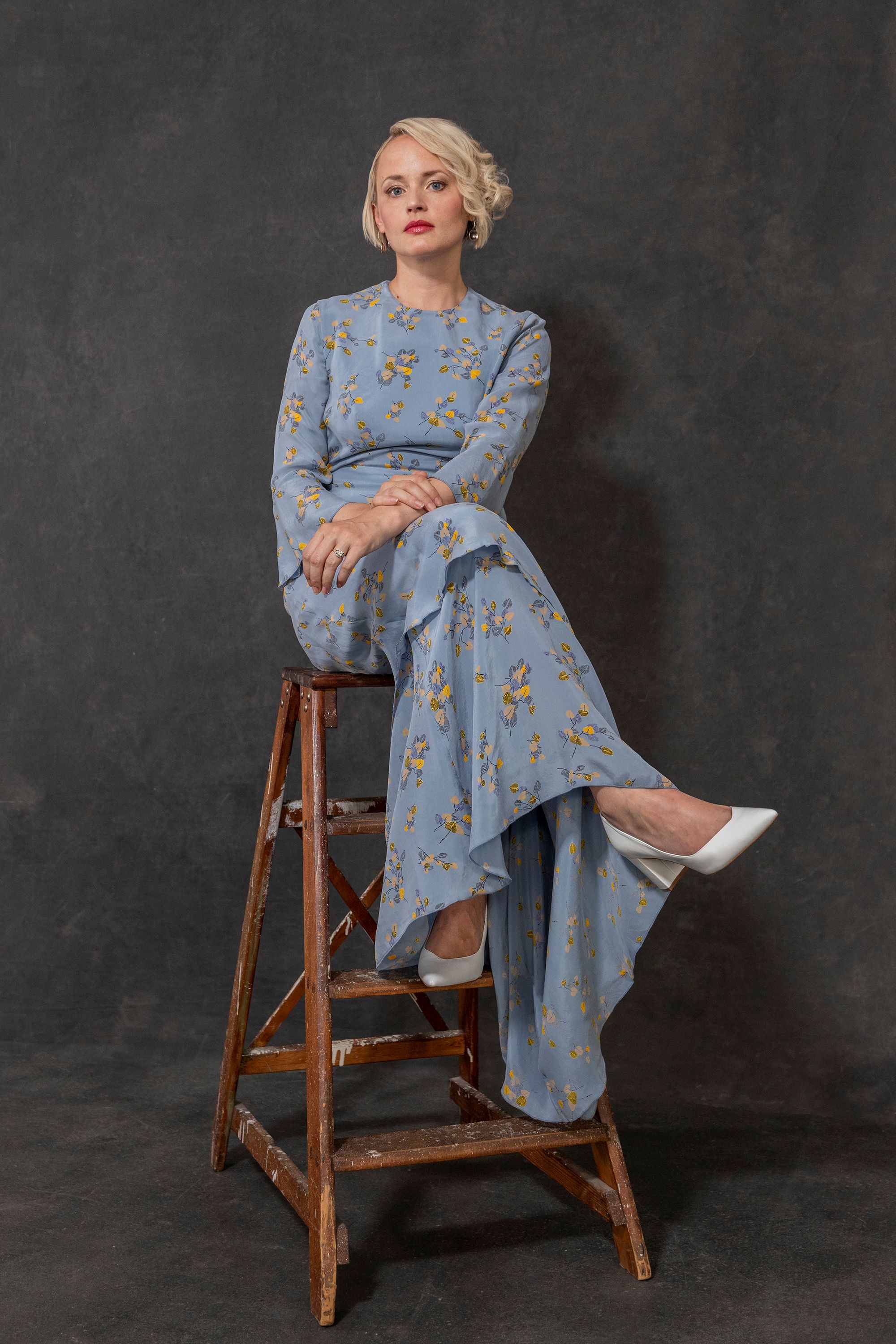 Personal Statement:  Whether experiencing the art form as a performer or an audience, music can inspire answers to unformulated questions, reveal sub/conscious parallels within our own lives, and exist simply to celebrate one of the higher context contributions to humanity. As a profession, it is an adherence to developing the highest levels of ability and the lifelong process of pushing that level as high as one possibly can.
My interest in performing lies in exploring the complexities of human behavior as they are represented musically, using notation as a blueprint for characterization. Expression of emotion is inherently more deeply felt through music as a medium, and requires a balance between the creativity utilized through interpretation and the necessity of technical proficiency. To live the human experience musically, with respect to tradition and innovation, on stage and in service of an audience giving of their time and attention, is both the greatest challenge and the greatest privilege any musician could hope to experience.
---
Praised for her "high, sweet coloratura" and "nuanced performance", soprano Alison Scherzer's portfolio spans opera, musical theater, concert, operetta, theater and film. During the 20/21 season she was scheduled to join the Equilibrium Young Artists initiative to create the role of The Queen for the world premiere of Gerald Barry's opera Salome, conducted by Barbara Hannigan at the Los Angeles Philharmonic and with the Ludwig Orchestra at the Royal Concertgebouw in Amsterdam.
This season, Scherzer will be performing the title role in Gerald Barry's opera Alice's Adventures Underground with Theater Magdeburg, and will be creating the first recording of Barry's one woman opera La Plus Forte as Madame X with the Prague Philharmonic Ensemble later this year.  She recently reprised her role as Maid in Thomas Adès' Powder Her Face, in a co-production with Nouvel Opéra Fribourg and Athénée Théâtre Louis-Jouvet, where she previously sang Cecily Cardew in Gerald Barry's The Importance of Being Earnest. She performed as a soloist at the Gerhart-Hauptmann-Theater Görlitz-Zittau, where she sang Maid in Powder Her Face, Franziska Cagliari in Wiener Blut, Ulla in The Producers, Chava in Fiddler on the Roof and Stella/Ella in Frau Luna.  Other roles include Gretel in Hänsel und Gretel, Blonde in Die Entführung aus dem Serail, Zerlina in Don Giovanni, Zerbinetta and Najade in Ariadne auf Naxos, Mrs. Nordstrom in Sondheim's A Little Night Music, Curley's Wife in Carlisle Floyd's Of Mice and Men, Mabel in Pirates of Penzance, and Maria in The Sound of Music.  
Scherzer's concert and oratorio experience include the soprano solos in Fauré's Requiem, Poulenc's Gloria, Mondonville's Dominus Regnavit, Bach's Weihnachtsoratorium and Johannespassion, Mozart's Mass in C Minor, Exsultate Jubilate and Vesperae solennes de confessore, Saint-Saëns' Christmas Oratorio, Orff's Carmina Burana, Brahms' Deutsches Requiem and Liebeslieder Walzer, and as Lieschen in Bach's Kaffee Kantate.  
Scherzer studied at the prestigious University of Cincinnati - College Conservatory of Music (CCM) for her Master of Music degree, as well as an Artist Diploma directed towards incorporating different art forms and performance practices within contemporary art song recital. At CCM she received the Norman Treigle Memorial Award, Dieterle Chair Scholarship, CCM Spoleto Fellowship, Mercer Fund and University of Cincinnati International Grants for music and linguistic studies in Spoleto and Lucca, Italy, and Lyon, France. She has participated in the Wernigeröder Schloßfestspiele, Pine Mountain Music Festival, CCM Spoleto, the Grandin Vocal Chamber Music Festival, Opera Theater and Music Festival of Lucca, AIMS Festival in Graz, and the Wesley-Balk Opera/Music-Theater Institute.
Alison Scherzer is currently based in Cologne, Germany.