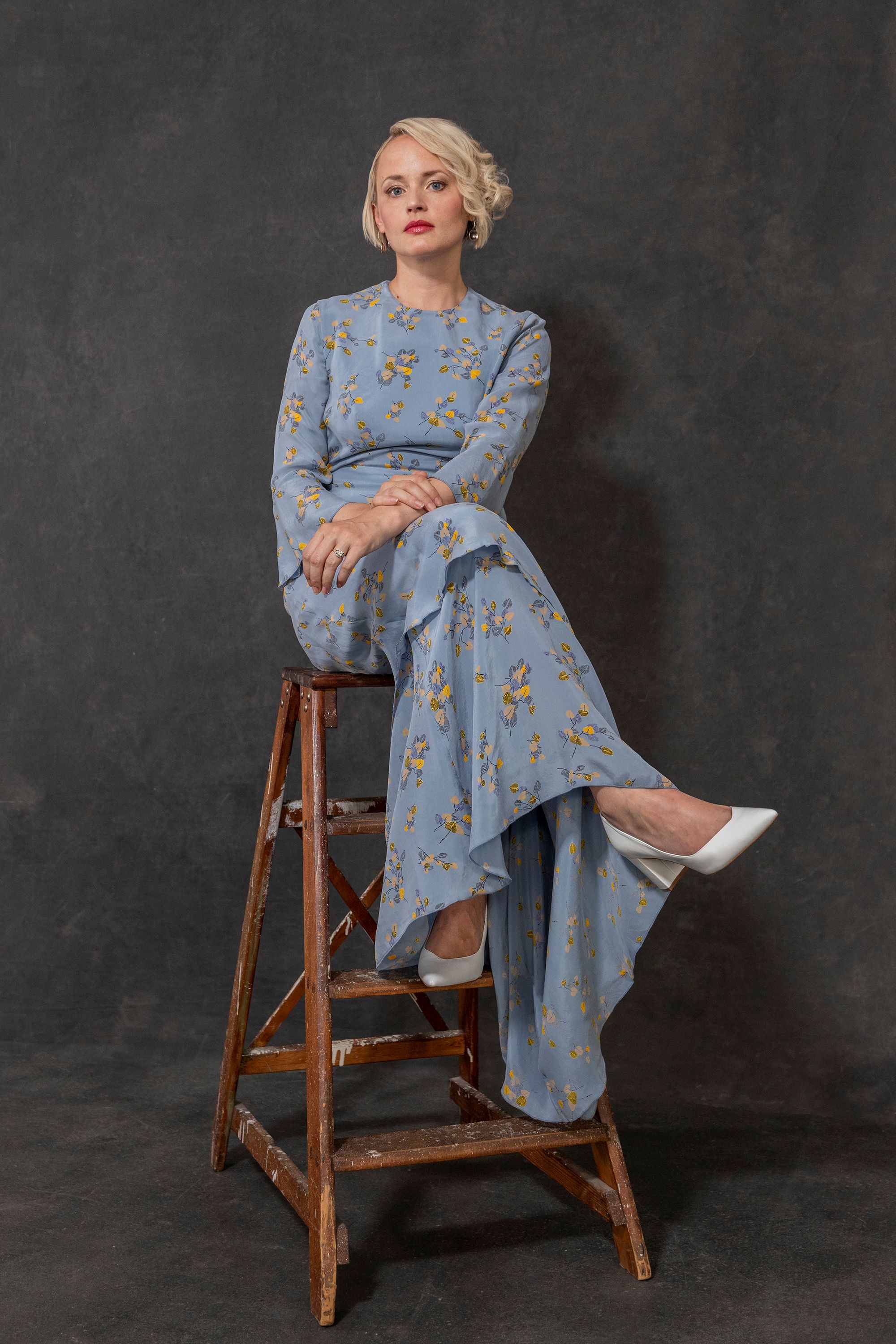 Praised for her "high, sweet coloratura" and "nuanced portrayal", soprano Alison Scherzer's creative portfolio spans opera, concert, musical theater, film and television. She will be joining Equilibrium Young Artists in the 20/21 season for the world premiere of Gerald Barry's Salome, conducted by Barbara Hannigan and performed at the Los Angeles Philharmonic.
Ms. Scherzer recently made her debut with Nouvel Opéra Fribourg  as Cecily Cardew in Gerald Barry's The Importance of Being Earnest. Previously, she performed as a soloist at the Gerhart-Hauptmann-Theater Görlitz-Zittau, where she sang Maid in Thomas Adès' Powder Her Face, Franziska Cagliari in Wiener Blut, Ulla in The Producers, Chava in Fiddler on the Roof and Stella/Ella in Frau Luna.  Other roles include Gretel in Hänsel und Gretel, Blonde in Die Entführung aus dem Serail, Zerlina in Don Giovanni, Dalinda and Odoardo in Ariodante, Zerbinetta and Najade in Ariadne auf Naxos, Mrs. Nordstrom in Sondheim's A Little Night Music, Curley's Wife in Carlisle Floyd's Of Mice and Men, Mabel in Pirates of Penzance, and Maria in The Sound of Music.  
Ms. Scherzer's concert and oratorio experience include the soprano solos in Fauré's Requiem, Poulenc's Gloria, Mondonville's Dominus Regnavit, Bach's Weihnachtsoratorium and Johannespassion, Mozart's Exsultate Jubilate and Vesperae solennes de confessore, Saint-Saëns' Christmas Oratorio, Orff's Carmina Burana, Brahms' Deutsches Requiem and Liebeslieder Walzer, and as Lieschen in Bach's Kaffee Kantate.  
Ms. Scherzer holds Bachelor's degrees in German and Music from the University of Minnesota-Morris and attended the prestigious University of Cincinnati - College Conservatory of Music (CCM) for her Master of Music and Artist Diploma studies.  At CCM she received the Norman Treigle Memorial Award, Dieterle Chair Scholarship, CCM Spoleto Fellowship, Mercer Fund and University of Cincinnati International Grants for music and linguistic studies in Spoleto and Lucca, Italy, and Lyon, France. She has participated in the Wernigeröder Schloßfestspiele, Pine Mountain Music Festival, CCM Spoleto, the Grandin Vocal Chamber Music Festival, Opera Theater and Music Festival of Lucca, AIMS Festival in Graz, and the Wesley-Balk Opera/Music-Theater Institute.
Ms. Scherzer is currently based in Cologne, Germany and Minneapolis, Minnesota.